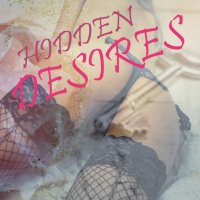 OFFICIAL SYNOPSIS
Hidden Desires – Strap-on & Forced Bi Hypnosis

I bet you think you know how this story plays out. Boy meets girl, boy fucks girl… And perhaps you do know. Or at least, you know part of it. Because we all have a secret, hidden fantasy, don't we? Something we only wish we had the balls to confess. Well darling, you may not have the balls, but I certainly do. And I'm not taking 'no' for an answer.

In this session, you'll be dragged down deep with a striking confusion induction. And once under, you'll find yourself wrapped up tightly in an all-consuming fantasy. Of fucking that beautiful woman, yes. But also being fucked by her, and her mysterious room-mate. Are you ready to open your mind for me? How about your mouth? Your ass?

Don't worry sweetness, it'll be our little secret.
PERSONAL NOTE (only visible to you)
You must
Log in / Sign up