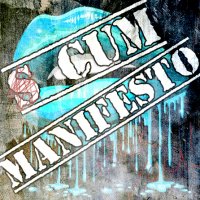 OFFICIAL SYNOPSIS
S/cum Manifesto – Forced Cum-Eating Hypnosis

No frills, no bullshit, no pandering to your retarded male privilege. This session is intentionally harsh and cold, you don't like it? Fuck you. You're not entitled to an opinion.

In this session I'm stripping away your excuses, forcing you to face what you are and not-so-delicately pointing out your weakness and failure, all while making you slurp up your gross, gloopy jizz, because screw you if you think women should have to see that mess. Oh, does that sound mean? Suck it up. Literally.
PERSONAL NOTE (only visible to you)
You must
Log in / Sign up