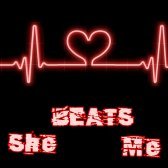 All Charlotte Gray's free files are hosted here with her permission.
You may show your appreciation for her work by
sending her a gift
.
OFFICIAL SYNOPSIS
Hypnosis without a single spoken word, think it's not possible? Think again sweetness. This finely crafted Binaural Beat track has been painstakingly designed to mimic the descent into what we in the BDSM scene call 'sub-space'.

If you don't already know it, sub-space is that state of mind where you stop asking questions, stop fighting against orders, stop everything that isn't directly in tune with your Domme's wishes. You want only to please her, you will do anything she says, you are so fucking deep into your submission that when she says 'you'll do this' there is no question about it. Of course you will. And your mind almost disengages, you float on a sea of absolute calm, absolute bliss, no matter what happens to your body, because you know that you are fulfilling your purpose in life.

Entering into sub-space is the most incredible feeling, and with the help of this session, you can get there via a little short cut. Are you ready?

This is a non-vocal track.
PERSONAL NOTE (only visible to you)
You must
Log in / Sign up