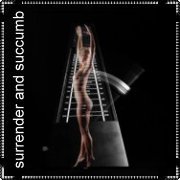 All Charlotte Gray's free files are hosted here with her permission.
You may show your appreciation for her work by
sending her a gift
.
OFFICIAL SYNOPSIS
Surrender and Succumb – Erotic Triggers Hypnosis

Sometimes the very best thing that you can do to please me, is to put on your headphones, sink down into the supportive comfort of your bed or maybe your favourite armchair... and just Surrender and Succumb for me.

It's as easy as that, to give up your control, to let go of your identity, to become what I wish you to be. Devoted, horny, worshipful and eager to please. Feel the proof of my ownership over your desires, feel it wrap around your body, igniting you with a fierce and unstoppable passion. In this session, I will take you down into trance, for the express purpose of implanting an extremely powerful trigger. A trigger which will, whenever you hear it, remind you who controls your pleasure, in the most delicious of ways ;)

Surrender and Succumb my darling, you belong to me.

Related Categories: bdsm, slave training, sub training, female domination, mistress, mind control, cuckold, goddess worship, triggers, slavery, mental domination, love spell, gentle femdom

This session is available for free.
If you'd like to make a small donation toward my erotic arts, you can purchase them through NiteFlirt by clicking the links below.
http://www.niteflirt.com/goodies/click/25490293-921293
PERSONAL NOTE (only visible to you)
You must
Log in / Sign up
Add a comment
Thank you Lady Charlotte for a wonderful file and experience. I am new to your work just this evening. This was my second file I listened to. I was so relaxed in it, and then so responsive to your demonstration. I welcome the trigger you have placed within me!
Posted by Jamie5977 on Apr 27 2022 reply
Add a comment