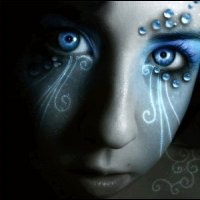 Magic word - Immaculate Response #1

by

Ciara

Audio
OFFICIAL SYNOPSIS
IMMACULATE response 1

The first in the 'immaculate response' series, this exciting new hypnotic trance will train you to go so blissfully deep, whilst setting the conditions for the rest of the series.

Not only is this a very nice standalone session , it is also great to listen to before any other recording and it is an essential training for the rest of the series.

46 minutes of heavenly pleasure. Prepare yourself for a blissful ecstasy quite unlike any other. Responding so perfectly. There's some secrets that lurk in this session. There always will be.
PERSONAL NOTE (only visible to you)
You must
Log in / Sign up