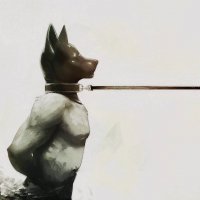 Perfect Puppy - Immaculate Response #2

by

Ciara

Audio

Tags:
OFFICIAL SYNOPSIS
IMMACULATE response 2

Its time to let yourself go. Get in touch with the animal inside you. Experience wild, untamed pleasure of submission and unleash the canine part of you. The joy of pleasing me so perfectly. The unmatched pleasure of being my perfect panting puppy.

I am proud to present the second in the immaculate response series, Perfect Puppy.

No sample included with this one- it will be a surprise. I promise you it will be a good surprise. Do you trust me?
PERSONAL NOTE (only visible to you)
You must
Log in / Sign up