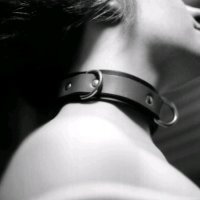 Satisfaction - Immaculate Response #3

by

Ciara

Audio
OFFICIAL SYNOPSIS
IMMACULATE response 3

Satisfaction - it's wonderful thing.

I wonder if you can imagine the pleasure and satisfaction of being completely and fully aligned to female satisfaction. My satisfaction. My sweet satisfaction.

You don't have to imagine much longer.

This revolutionary trance will guide you to a state of mind completely pointed towards the pleasure and satisfaction of women.

You will become my G spot. Our G spot.

Welcome to immaculate response number 3. Your exciting new training file.

For the most powerful effect I recommend listening to immaculate response 1, 'magic word', immediately before listening to this file.

Includes layering of different select parts of some of my previous files, so all previous listening is advantageous.
PERSONAL NOTE (only visible to you)
You must
Log in / Sign up