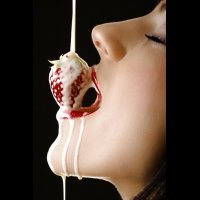 Strawberry Chants

by

Ciara

Audio No longer available for purchase
OFFICIAL SYNOPSIS
A mouthwatering succulant journey which will be not one you will forget in a while.

Drink my sweet potion.

Taste my sweet juices.

And prepare yourself for what may be the most significant experience in real erotic hypnosis.
PERSONAL NOTE (only visible to you)
You must
Log in / Sign up
Add a comment
Anyone know how to get a copy of this audio? I remember it being on Youtube for a short while, and then it was for sale on her site. I wish I had just bought it way back when.
Posted by TooLateIGuess on Jul 21 2020 reply
Add a comment