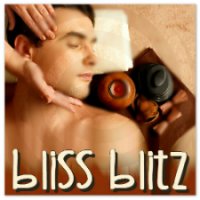 | | |
| --- | --- |
| | Free Audio |
OFFICIAL SYNOPSIS
Bliss Blitz – Brainwashing Loop

Tick tock, boy, time is wasting… Or is it waiting to be washed away? So difficult to say at this point… Just know that I want you here, lying down, looping and lusting and blissed out into complete incoherence, so deep you won't want to come back up, not ever…

So listen now, of course there is no other choice, no no no…

Tick tock, tick tock. Who owns that cock? Tick tock, tick tock. Hear the click of the lock? You were given the chance to back away, boy. But you're here. So now? You're mine.
PERSONAL NOTE (only visible to you)
You must
Log in / Sign up