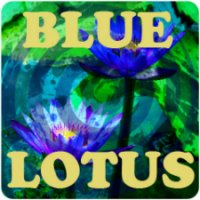 | | |
| --- | --- |
| | Free Audio |
OFFICIAL SYNOPSIS
Blue Lotus – T&D Fantasy Hypnosis

Originally an interactive live session, I'm making an mp3 version of Blue Lotus available. Of course, the session no longer involves interactive choices – I've made the choices for you. Between a shimmering blue liquid and a thick, warm gold one… Between the woman beckoning from the translucent drapes and the woman beside the rich tapestries… I've mixed different elements that were once separate as well.

This is a very sexy and erotic night at the Blue Lotus, with enchanting women delicately taking control of your body and mind, using you for their pleasure and amusement.

The session contains T&D, a little light pain (the fingernails and pinches type stuff, no hardcore whips and chains or anything!), and if you are averse to watching two beautiful women getting frisky with each other, then this is not the session for you.

Everyone else? Welcome to The Blue Lotus.
PERSONAL NOTE (only visible to you)
You must
Log in / Sign up