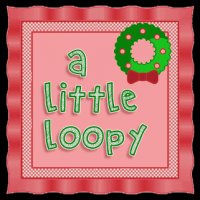 | | |
| --- | --- |
| | Audio |
OFFICIAL SYNOPSIS
This soothing, relaxing looping file is perfect for getting you into a little headspace, reminding you that your needs and urges are right and good, and making sure you are cuddled and taken care of as you transition into your little world! Even if you have no trouble slipping into your little mind, this loop can become a favorite part of any cherished little routine.

It contains a few phrases that are echoed from 2-3 other sessions, to reinforce the suggestions there, and otherwise contains general affirmations about the sweet, wonderful little one you are. It is gender-neutral so anyone can enjoy it!

BTW, while the icon is Christmas-themed, but the content is not! It's for anytime, anywhere. It won't drop you into a deep trance, so you can listen while you color, play, watch TV, eat snacks, or lie down to take a nap. Your mind might be used to getting a little sleepy when you listen to my voice, so I do NOT recommend listening if something needs your full attention, especially the first time you listen.
PERSONAL NOTE (only visible to you)
You must
Log in / Sign up