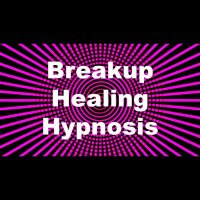 OFFICIAL SYNOPSIS
This hypnosis recording is intended to help soothe a person who has recently experienced a breakup or divorce. During this trance the listener will be given a self-administered hypnotic trigger to soothe and relax their mind. This trigger will be usable both in and out of trance. Additionally, positive, direct, hypnotic, suggestions are given to support the listener on their path to healing and the rebuilding of their life.

This recording is intended to help the listener move past the previous relationship, and can be listened to regardless of who initiated the breakup.

During times of great emotional distress hypnosis can be a tool, but it should not be your only tool. It is encouraged that you reach out to a licensed therapist, family members and friends to help support you during your healing.
PERSONAL NOTE (only visible to you)
You must
Log in / Sign up