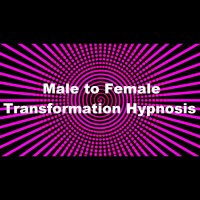 | | |
| --- | --- |
| | Video |
OFFICIAL SYNOPSIS
For full effectiveness please first listen to
Fiona's Hypnotic Induction: https://www.youtube.com/watch?v=RjZpmgtFZl4
and Extra Deep Hypnosis with Fiona https://www.youtube.com/watch?v=Ar1SZnuQhIg

This video is designed to make a male viewer feel as if they are a female both physically and mentally for as long as they wish to feel this way. This video is not intended for female viewers. This video is also not intended to be an aid for lifestyle changes. This video was designed solely for entertainment purposes.
PERSONAL NOTE (only visible to you)
You must
Log in / Sign up