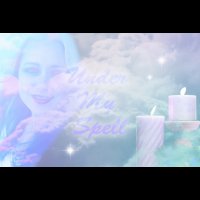 OFFICIAL SYNOPSIS
Goddess Lycia does not only claim to have the power to make you fall in love with her, she actually does it. In general, it is quite easy to fall in love with such a pretty, clever, intelligent, passionate, sensual, and creative woman. Add to that the fact that she is skilled in the areas of mesmerism and Femdom trance, and you are really in for it, boy. I almost feel bad for you, because the love you feel for me will never be requited. But then again, you are bound to find that living your life in service to Goddess Lycia is a gift, and that pleasing me makes you feel both euphoric and aroused.

Get ready to fall even more deeply in love with me than you imagined a human being could, and to feel more utterly submissive to me than ever before.

Includes: erotic hypnosis, femdom trance, mind control, brainwashing, mesmerizing, love and addiction, goddess worship.
PERSONAL NOTE (only visible to you)
You must
Log in / Sign up