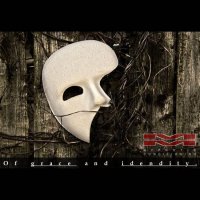 | | |
| --- | --- |
| | Audio |
OFFICIAL SYNOPSIS
The order of grace.
This fascinating new file will take you on a special journey – in which you learn how to act appropriately when you are in the presence of authority.

Curious? I thought you would be, my good boy.

This file is ideal for those who have already trained with my voice.

Try on your new velvet suite, by checking out the sample, below.

THEMES – Submission, slavery, amnesia, manners, triggered de-humanisation, worship, female superiority.
HUMILIATION – Moderate.
POST HYPNOTIC SUGGESTION(S) – Yes. Submission when in safe place with a dominant women and self triggered. You choose when to activate the trigger.
IN TRANCE GUIDED FANTASY – Yes. Worshiping a superior women.
ORIENTATION – Heterosexual (this file is designed for males who desire females)
WARNINGS – Includes suggestions to crave Miss Mary's trances. If you suffer from an inferiority complex it is not recommended that you listen to this file.
SAFETY NET – Yes. However, for best effect and peace of mind I strongly recommend you pre-train with the Dejavu Series.

This hypnotic experience includes an advanced safety net, for your peace of mind. Your health is important. If you experience any unwanted effects from this file please notify me immediately.
PERSONAL NOTE (only visible to you)
You must
Log in / Sign up