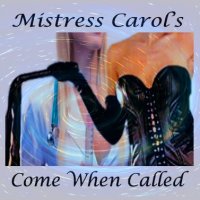 OFFICIAL SYNOPSIS
Welcome to Dr. Johnson's latest study - how the effects of mind control affect one's arousal level and control. I will plant a trigger in your mind that allows me to control when and how you orgasm. With Dr. Johnson's marvelous machinery and my controlling methods, you will have no choice but to Come When Called. This is a stand alone session, but, listening to The Gift or The Reluctant Volunteer, will help you get to know Dr. Johnson a little better.

Themes include controlled orgasm, domination, medical setting, deep hypnotic state.
Effects include background music, background vocals, binaural beats.
Length: 45 minutes
Size: 102 MB.
PERSONAL NOTE (only visible to you)
You must
Log in / Sign up