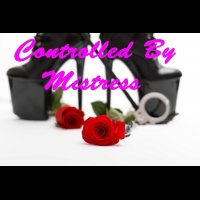 OFFICIAL SYNOPSIS
This hour plus journey will take you deep into my control and prove to you just how powerful my hypnosis is. Drop deep into and experience the strength and power of my voice. I am the woman whose voice brings your fantasy to life. Deep relaxation never felt so good. You spellbound, dazed, dreamy, and programmed to come for me.

This session is 65 minutes in length and 118 MB in size.
Themes: Control, deep hypnotic trance, trigger activation, post hypnotic suggestion to come for me.
Effects: Background music made exclusively for Mistress Carol by Slave K, background vocals, binaural beats.
PERSONAL NOTE (only visible to you)
You must
Log in / Sign up