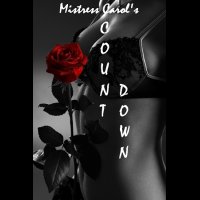 OFFICIAL SYNOPSIS
You will never know the last number your weak and empty mind hears as you travel into a deep trance for me. In this sensual session, I will overwhelm your mind and drop you into an extremely deep state where you will easily fall into my control allowing me to program your extremely suggestible mind with my wishes. There is no way you can avoid surrendering to me, my pet. My countdown will surround and overwhelm all of your senses allowing me access to the very middle of your mind.

Themes: Deep trance, submission, obedience, surrender, post hypnotic suggestions.
Effects: Background music, background vocals, binaural beats.
This session is 41 minutes and 74.7 MB.
PERSONAL NOTE (only visible to you)
You must
Log in / Sign up