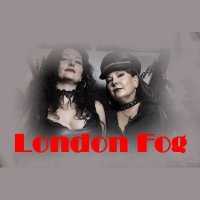 OFFICIAL SYNOPSIS
Travel to our dungeon and let Mistress Carol drain your thoughts while Mistress Clarissa immobilizes your body. Their highly hypnotic voices lead you to the most delicious dual mind fuck coming directly to you from London. You can't resist either Domme; together they mold you into their obedient hypnotized play toy. This session was recorded in a hotel room in London. There is traffic noise in the background that serves as a method of driving you deeper into trance. This session is performed by Mistress Carol and Mistress Clarissa, and written by RC.

Themes: Deep trance, nipple play, bondage, two powerful post hypnotic suggestions.
Effects include background music and brainwave entrainment.
PERSONAL NOTE (only visible to you)
You must
Log in / Sign up