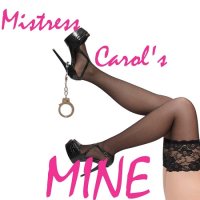 OFFICIAL SYNOPSIS
No listener can resist this deepest and most profound hypnotic trance. Your mind will be emptied, your body will melt, your adoration for Mistress Carol will grow and be deepened. Naked and exposed you are incapable of resistance. Obedience and mindless submission will fill any void where your control once lived. You will be MINE.

Themes include deep hypnotic trance, loss of control, the mental use of chloroform, the mental use of a pocket watch, insertion of hypnotic triggers and post hypnotic suggestions.
This session is 1:03 and is 115 MB in size.
PERSONAL NOTE (only visible to you)
You must
Log in / Sign up