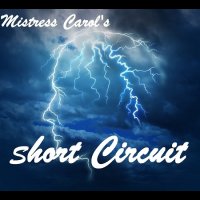 OFFICIAL SYNOPSIS
What's better than a quickie with Mistress Carol? Nothing.

SHORT CIRCUIT is 18-1/2 minutes of concentrated mindfuck. You will fall easy, quickly, mindlessly, where trance is yours, my voice is trance, and your are mine. Use this shorter session on your lunch hour or to de-stress after a long day. Let your mind SHORT CIRCUIT with Mistress Carol at the wheel.

Themes: Relaxation, mindlessness, obedience, loss of control.
Effects: Background music, background vocals, drum beats, binaural beats.
PERSONAL NOTE (only visible to you)
You must
Log in / Sign up