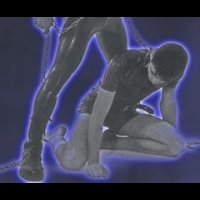 OFFICIAL SYNOPSIS
Deep hypnosis, mindless obedience and slavery. You will be experiencing all three of these things during this session. Are you ready? Are you prepared to surrender yourself to me? Are you prepared to let me strip away the veneer of your consciousness and use your mind and body for my own purposes?

File contains background music, vocals and binaural beats.
File size is 49.1 MB and 53:43 in length.
PERSONAL NOTE (only visible to you)
You must
Log in / Sign up