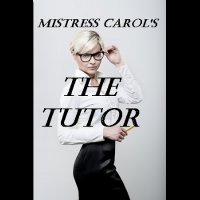 OFFICIAL SYNOPSIS
Dressed in 5" leather pumps, satin stockings, a tight pencil skirt and a tight crisp poplin blouse, your naughty tutor won't help you with your studies at all, but will hypnotize you to do her bidding while she empties your control and will. You will be putty in her hands and will do as she instructs you.

Themes: Deep hypnosis, trigger placement, post hypnotic suggestion to masturbate, post hypnotic suggestions, control.
Effects include background music, background vocals, binaural beats.
This session is 33:34 and 61.4 MB in size.
PERSONAL NOTE (only visible to you)
You must
Log in / Sign up