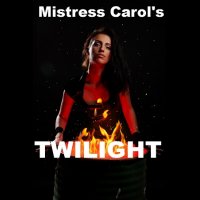 OFFICIAL SYNOPSIS
The powerful velvet control of my voice will decimate any shred of resistance within you. TWILIGHT will quickly sink you into a deep dreamy hypnotic haze where you are mine to command and I will program you. My voice is trance, trance is yours, you are mine, and powerless to resist.

Themes: Control, submission, post hypnotic suggestion, brainwashing, cock stroking.
Effects: Background music, background vocals, binaural beats.
This session is 32:06 in length and 58.8 MB in size.
PERSONAL NOTE (only visible to you)
You must
Log in / Sign up