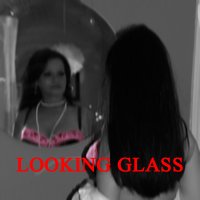 | | |
| --- | --- |
| | Audio |
OFFICIAL SYNOPSIS
Let you male mind go to sleep. Allow my voice to saturate your mind with soft erotic whispers. Drift into my world of exotic erotic feminine pleasure. This file is laced with sensuous femininising whispers. 40 minutes of total euphoric feminine bliss. Let my voice guide you. Let those whispers ripple through you. Feel every moment of sweet surrender. Under my control. All you gotta say is yes Mistress.

Tags: arousal, eminising, erotic, feathers, fur, hypnotic, ice, nipple play oral sex, sensual, sensuous, triggers, whispers

---

Let your mind drift into a dreamy feminine place here alone with me. A very deep hypnotic file created to make you fall so very deep. Let go and enjoy how good it feels to let your male mind go to sleep for a while. An enchanting hypnotic feminising file that will make you feel more like a women. Looking through the looking glass takes your senses to a new level, a silk blindfold caresses your eyes, silk scarves tie your ankles and wrists. I show you just how it feels to enjoy the touch of another women So dreamy so lost as each whisper triggers a deep desire for you to go deeply into my realm. Deep down I know its what you need, right now in this dreamy enchanted place. You will enjoy how good it feels here in my world trance becomes your pleasure. There are many triggers in this 38 minute file you cant not surrender to the many feminine pleasures here in my realm. Join me now for an intense sexual hypnotic experience.
PERSONAL NOTE (only visible to you)
You must
Log in / Sign up