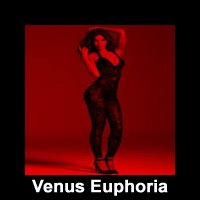 OFFICIAL SYNOPSIS
Venus euphoria your seductress takes you on a fantasy journey of sensual lust.
This mysterious erotic file give you 40 minutes of deeply seductive pleasure.
Hypnotised to feel a very deep level of hypnotic pleasure.
Filled with lust you cannot resist and you don't want to.
Can you imagine this sexy horny journey alone with me.
Nothing else matters at all as you fall so deep.
A fantastic fantasy experience that gives you the most deepest orgasmic pleasure.
You will definitely crave more…

Categories: Fantasy, Masturbation, Moon Goddess, Seductress
Tags: hypnotic, masturbation, orasmic, seductive, seductress, whispers

---

Venus euphoria a horny seductress captivates your mind for pleasure. Can you imagine been drawn to look in a shop window. Looking through the window. Wow she looks so real. How can a mannequin look so real. Somehow she captivates your attention. Soon your mind just drifts into a deep dreamy place, Hypnotised and feeling pleasure grow with each easy breath. Are you dreaming, is she real. You wish she was. Erotic pleasure begins to grow even deeper. Your mind swept away with her mesmerizing breath. Her warm sensuous breath fills your body and mind with the most deepest pleasure. Venus the seductress of euphoria has come to visit you. She wants pleasure. She wants deep dirty sexual pleasure and she wants it from you. Her hypnotising breath takes you deep. She makes you pleasure her. You worship her adoringly and she rewards your mind and body with intense seductive hypnotic pleasure. The music on this file has been mixed and created to build an atmosphere that grows with your arousal. Can you imagine been taken by a horny seductress giving and receiving the most ultimate sexy dirty pleasure. 42 minutes of absolute lust. Hypnotic Orgasmic Lust. Dare you look through that shop window.
PERSONAL NOTE (only visible to you)
You must
Log in / Sign up