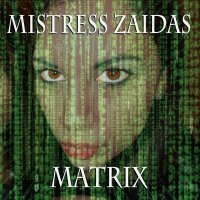 Audio No longer available for purchase

Tags:
OFFICIAL SYNOPSIS
The Matrix series are probably my most exciting files yet; creating a permanent trance, affecting every waking moment of your life.

This amazing series of files focuses on a creating this Matrix around you, and includes a powerful method of installing post-trance suggestions into your mind.

Part 1 is introduces you to my Matrix, and is installing a self-activating trigger in your mind; at the right time you will find yourself activating your permanent trance matrix...

IMPORTANT: When you buy both Part 1 and Part 2 of the Matrix, you are invitited to join the Matrix mailing list - to receive the email triggers (see Part 2).
PERSONAL NOTE (only visible to you)
You must
Log in / Sign up