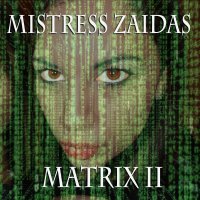 Audio No longer available for purchase

Tags:
OFFICIAL SYNOPSIS
Part 2 of the Matrix is very powerful, and has two main goals:

The first, will condition you to link normal daily behaviours to my control, deepening your enchantement everyday...

The second effect is amazing: every time you receive an email from me with a certain subject-line, you will go into a trance; and then open and absorb the email.

Immediately afterwards you delete the email; and you find your mind going completely blank, forgetting everything and allowing your subconcious mind to follow and obey.

Are you ready to become part of my Matrix?
PERSONAL NOTE (only visible to you)
You must
Log in / Sign up