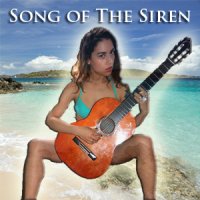 OFFICIAL SYNOPSIS
If you're deciding whether to buy this file... let me assure you:

This is one of my greatest files ever... this file has been nearly two years in the making, including planning, recording, and production.

Never experienced before from any hypnotist... the most sensual, seductive, listening experience.

Float and drift on dreamy waves of bliss... washing over you as you surrender to the siren!

Enjoy this file!
PERSONAL NOTE (only visible to you)
You must
Log in / Sign up