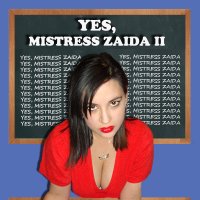 Audio No longer available for purchase

Tags:
OFFICIAL SYNOPSIS
Follow my instructions as I count you down to the most intense Orgasm you have EVER experienced.

Say "Yes, Mistress Zaida"...

Features no count up at the end - allowing you to drift off into a blissfully relaxing sleep - as your mind and body throbs, with the amazing, overwhelming, power of this experience. Enjoy!
PERSONAL NOTE (only visible to you)
You must
Log in / Sign up