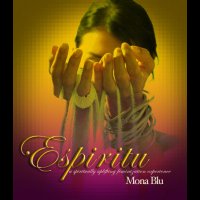 | | |
| --- | --- |
| | Audio No longer available for purchase |
OFFICIAL SYNOPSIS
Espiritu - A tranquil spiritual journey towards accepting the gender conflicts you are experiencing. Achieving a spiritual balance between your male and female characteristics, Espiritu was inspired by "E" who has been struggling with accepting and embracing his feminine persona for quite some time. Deeply moving, I have decided to make this recording available to others who may be in need of positive acceptance of self...just the way you are.
Suggestions include:
Feminization, positive reinforcement, character acceptance, self nurturing and overall balanced acceptance of both your feminine desires and male existence.

Total Session time: 22min

This product was added to our catalog on Tuesday 22 July, 2008.
PERSONAL NOTE (only visible to you)
You must
Log in / Sign up