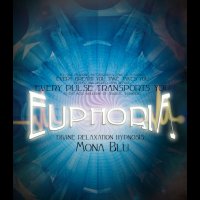 | | |
| --- | --- |
| | Audio No longer available for purchase |
OFFICIAL SYNOPSIS
Come hither...you are entering an erogenous zone of euphoria. every breath you take takes you deeper and deeper than before. every pulse transports you to the most indulgent of sensual sensations...
Start this season off with the dulcet tones of Mona Blu's voice. Sensual and seductive undertones compliment this ultimate relaxation session to soothe your hypnotic desires. Ideal for any level hypnosis enthusiast, an alluring guided session of meditation and trance with a complete full body induction and gentle wakening sequence.

keywords: numbers, counting down, 10 times deeper, counting backwards, vanishing, forgotten images, eyelid induction, erogenous zone, pulse, sleep, dulcet tones, triggers, full body relaxation.

Total session time: 34:22

This product was added to our catalog on Wednesday 27 August, 2008.
PERSONAL NOTE (only visible to you)
You must
Log in / Sign up