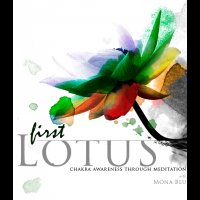 | | |
| --- | --- |
| | Audio No longer available for purchase |
OFFICIAL SYNOPSIS
Chakra energy awareness meditation by Mona Blu.

First Lotus begins with a mindful visualization exercise with eye roll induction and heavy eyelid awareness, rapid countdowns, and deep breathing techniques. Continuing onto a general healing 'white light' focus & physical relaxation session, White Lotus prepares the listener for a restful meditative trance. You will be aware of every breath, every word, every thought and so very comfortable.

Once you have reached the ultimate destination of peaceful tranquility, you will be pleased to incorporate a routine conditioning towards inner energies within your special place. Chakra awareness is gently introduced and suggested in a very relaxed pace. Each introduction to the various Chakra energies are underlying and subtle. At the end of this meditative exercise, sound is gently eliminated and peaceful awareness welcomes you back to reality. Mild dual layering effects added for intensified mental stillness.

Ideal for all levels of practitioners, including beginners.

Total session time: 27:48

Keywords: chakra, energy, healing light, healing trance, chakra hypnosis, chakra awareness, lotus, visualization, mind focus, escape, meditation, trance, hypnosis audio, hypnosis energy, white healing light, color therapy, white lotus, beginners meditation, reiki, positive enforcement

This product was added to our catalog on Monday 22 September, 2008.
PERSONAL NOTE (only visible to you)
You must
Log in / Sign up