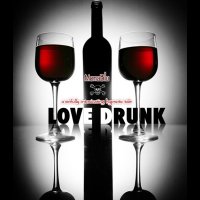 Audio No longer available for purchase

Tags:
OFFICIAL SYNOPSIS
Love Drunk...A Sinfully Intoxicating Hypnotic Tale
Intensive relaxation fused with an intoxicatingly erotic work of pure fiction, come let Me play in your mind...

For entertainment and relaxation purposes only, this hypnotic session includes traces of induced erotic hypnosis creating a luxe fantasy creation - your imagination, along with My vocal subliminal suggestions will push boundaries and explore unleashed abandon. A mysterious woman slips something into your wine glass...and suddenly, everything changes. What will She do with your mind, once it is completely under Her spell?

Please use caution while listening to this recording - not to be used while needing to be conscious. Feel free to expand your mind...now, let's play!

session time: 30 min

This product was added to our catalog on Tuesday 22 July, 2008.
PERSONAL NOTE (only visible to you)
You must
Log in / Sign up