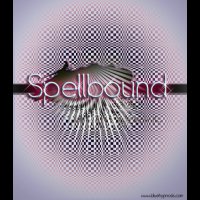 | | |
| --- | --- |
| | Audio No longer available for purchase |
OFFICIAL SYNOPSIS
A very specific induction targeting those who have a difficulty 'going under'. Utilizing the conscious mind with task specific directions, the subconscious mind is captivated by soft and spellbinding suggestions of deep relaxation, sincere appreciation and subtle suggestions of submissive devotion. Undertones of deep hypnotic trance, tranquility and inner peace are masked by keeping the conscious mind busy with analytical busywork. Before you know it...you have been...Spellbound.
Perfect for all level of practitioners, and especially those who may have difficulty allowing trance to occur.
Subliminal musical ambient beats are fuzed into the rhythmic trance & vocal keys.

2 intensive inductions
1 Deepener
Binaurial audio tracks - best results as use of background music during quiet time, or with the use of headphones.
3 Countdowns
2 Mind projects & devotion suggestions

This product was added to our catalog on Tuesday 22 July, 2008.
PERSONAL NOTE (only visible to you)
You must
Log in / Sign up