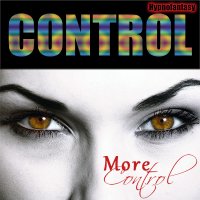 OFFICIAL SYNOPSIS
Imagine being complete under the hypnotic influence of a powerful, sexy woman. What would it feel like to be completely unable to resist ANYTHING she suggested?

Those of you have listened to the first part of the Control series may think you have an idea, but this time, you'll be giving up even more control than you had thought possible. Expect yourself to sink even deeper into a powerful and highly arousing trance as Nikki turns you into her obedient puppet for the next hour. You should listen to this one in private, as there may be some consequences to listening to this session, which will test exactly how submissive and obedient you are to a sexy, and dominant woman.

You should listen to Control I before listening to this session. It's what a good boy would do and you are a good boy, aren't you?
PERSONAL NOTE (only visible to you)
You must
Log in / Sign up