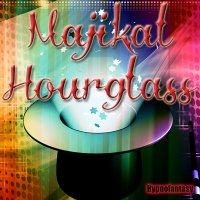 OFFICIAL SYNOPSIS
I am labeling this session one of my UNDERGROUND sessions.  

An intimate ride into the deep depths of  My underground.  This session is a bit more "Nikki Oriented" than most of my other sessions.  For those of you who feel comfortable in the fact that  for most of My sessions you are able to transfer your submissive desires to another DOMME... this is NOT FOR YOU!

This session is over an hour long... after the first listening the intro may be skiped. 

Nikki MEANS.....everything, at least while you are here with Me and My HOURGLASS... in My UNDERGROUND.
PERSONAL NOTE (only visible to you)
You must
Log in / Sign up