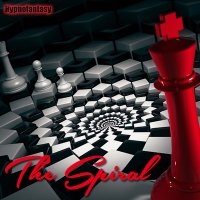 | | |
| --- | --- |
| | Audio |
OFFICIAL SYNOPSIS
Be prepared to fall deeper than ever before, as Nikki's NLP enhanced words easily find their way past the critical faculties of your conscious mind. If you enjoy trance, you'll appreciate how "Slide" is designed to help you respond more naturally and automatically to hypnosis.

"Slide" offers a delightful sampler of induction techniques. Whether you prefer gazing at a swinging pendant, being pulled into a spinning spiral, or having your resistance melted by a pair of captivating green eyes, Nikki's compelling vocal talents will weave a deep hypnotic spell throughout your relaxed and opened mind.

You may find that as an experienced trance you will love sliding on this great ride but this is also a good choice for beginners, or anyone who hasn't yet been able to go as deep as they'd like. This session can be enjoyed by male or female listeners, and contains suggestions for sexual arousal, but nothing graphic. It allows the listener to make the session as EROTIC as THEY choose it to be.
PERSONAL NOTE (only visible to you)
You must
Log in / Sign up