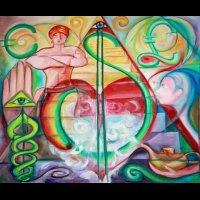 OFFICIAL SYNOPSIS
Level: Strong
Length: 55 minutes
Category: Brainwash-Mind Control-Erotic

This file will have you drained of all thoughts and trained to be MY goodboy.  I will take you to the deepest level of submission and OBEDIENCE...not to speak of EROTICISM.  There will be NOTHING left of your own thoughts...so Come on, be MINE forever!  There are a few SURPRISES too...I LOVE fucking your mind or should I say fucking with your mind!

Included are two file versions for your listening preference-one file with and one file without binaural BEATS.

Make sure you USE your headphones to obtain the BEST effects.
PERSONAL NOTE (only visible to you)
You must
Log in / Sign up