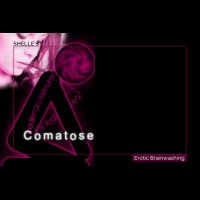 OFFICIAL SYNOPSIS
Level: INTENSE
Length: 57 minutes
Category: Brainwash-Mind Control-Erotic

It is compulsory for you to participate in this counseling which will synchronize your conscious mind, subconscious mind, and your body so that every aspect of your being is aligned in complete obedience to Me.

At the the conclusion of this series of intense sessions you will be perfected for Me in every way possible, and you will be ready to be considered for My Farm.

This is the first one in the series and is a full length file.  The subsequent files in the series will be short but extremely potent (less expensive-- I always look out for you).

This first file will set the stage for your treatments.  You will find that you will experience some amnesia, this is normal and expected.  It is ok, I will remember all that you need to know.

You will obey Me and participate in this process.....because I have decided that you need counseling.  Shelle always knows what you need.

So save your pennies to buy this file, you need it because I TELL you you need it.

Guided hands free masturbation (Mind Orgasm---an amazing experience)----Dr Shelle will even allow you to release as you listen---only when She's ready.
PERSONAL NOTE (only visible to you)
You must
Log in / Sign up