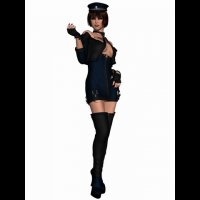 OFFICIAL SYNOPSIS
Level: Strong--POWERFUL
Length: 65 minutes + Free loop file
Category: Brainwash-Mind Control-Enslavement

You will be instructed on how to prepare for a powerful descent into My world....After listening to this amazing and erotic file you will know beyond certainty that I am a true Domina....I am your Domina.

I will condition you to Obey Me without thought, without question.  You will respond to My commands by simply replying Yes Domina...you will Obey Me and be owned by Me.  This is a very powerful file, My authority is definite.  So come to ME, feel My power over you become STRONGER and STRONGER.  My slave and his Domina together forever, no turning back.

Read the included Instruction document before listening to DOMINA.
PERSONAL NOTE (only visible to you)
You must
Log in / Sign up