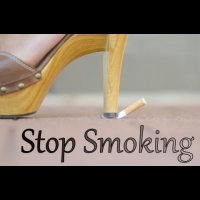 OFFICIAL SYNOPSIS
Get healthy.  Stop Smoking with Shelle's hypnotic influence.

It's time to make a change.  A change for your health.  It's time to listen to My voice and STOP SMOKING.  I want to help you be smoke FREE---Listen to My STERN suggestions and OBEY.

**I have included 3 versions---Two for the GENERAL Public-with/without Music---One for MY PETS ONLY (with triggers).

**Although My goal is to HELP you stop smoking---I can NOT guarantee results.
PERSONAL NOTE (only visible to you)
You must
Log in / Sign up