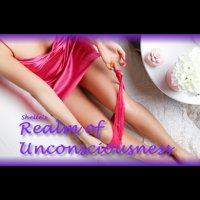 OFFICIAL SYNOPSIS
I'll take you to a deeper level of servitude and OBLITERATE you with a mind blowing DEEP hypnotic trance...

Length: 38 minutes
Category: Brainwashing-Mind Control--STATE OF CONFUSION

My pet, it is time you visit My realm of unconsciousness, a place which you will experience mind shattering bliss and pleasure. you will find yourself submitting spiraling in confusion so DEEP within My erotic world of submission. That you might never escape....as My sweet voice will have you begging for complete surrender as your Domina Shelle takes you to a deep level of servitude while OBLITERATING you with what can only be described as a mind-blowing hypnotic trance.

Once under I will weave layer after layer of hypnotic pleasure as you feel a dependency on My words, My TRIGGERS and MY TRANCES. For such an experience it is absolutely necessary that you are naked and alone. So take off your clothes, relax and SLIP into a surprisingly erotic bliss.

Taking you into a realm of unconsciousness. A place of infinity, outer space, emptiness, blankness... a space of NOTHINGNESS! If you have ever wondered just how deep into EROTIC HYPNOSIS you might go....enjoy the feelings of complete UNCONSCIOUSNESS.

Don't be surprised when My control will have you rock hard and ready for a massive explosion...when you are ready. Giggles!!!

Cum, listen and fall...Be careful, this session will slip up on you.

PERFECT Binaural effects for a mind numbing experience.
PERSONAL NOTE (only visible to you)
You must
Log in / Sign up