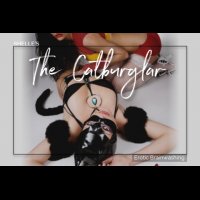 OFFICIAL SYNOPSIS
Level: POWERFUL---DEEP hypnotic TRANCE
Length: 53+ minutes
Category: Mind Control-Erotic Fantasy

This is one of the most outstanding and powerful files you will listen to.....THE deepest TRANCE....it's the perfect combination of sensual, WICKED and WILDLY erotic... So SEXY, it WILL have a permanent effect on your mind.  This is seduction at its very best!  Guaranteed to leave you MINDLESS and AROUSED...Completely in My control!

Experience the feeling of capture, bondage and entrancement all wrapped up in this Incredible HYPNOTIC THRILLER!

DANGEROUS woman in black latex, so hot she will melt your mind...Come feel the heat!
PERSONAL NOTE (only visible to you)
You must
Log in / Sign up