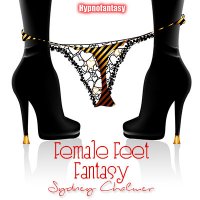 OFFICIAL SYNOPSIS
Have you ever considered just how sexual a female's foot can be?  If you haven't then this session is for you.  Female Foot Fetish Fantasy will give you four great reasons why you love her feet and how her feet are just the beginning of the end for you?  Intrigued?  You will be.. Very intrigued! 

For those who already have a powerful foot fetish then this session will simply and naturally enhance your desire to be seduced by women's feet.

For all those who say feet are not for you... Lets see what you say after listening to Female Foot Fetish Fantasy a few times.
PERSONAL NOTE (only visible to you)
You must
Log in / Sign up