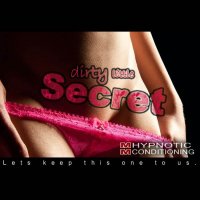 | | |
| --- | --- |
| | Audio |
OFFICIAL SYNOPSIS
Feel the fabric of my warped desires.
You do want to be a good boy for me don't you? Thats right. So go ahead and add this exquisite mystery trance to you're training.

Maybe I'll release a more complete description of this file in a few weeks. Until then its a snap into the wild unknown.

You'll love it.


THEMES – Panties, pink, bimbo, triggered bisexuality, amnesia, body dissociation, female authority, conditional chastity (an action of service must be performed in order to reach orgasm).
HUMILIATION – Mild to moderate. No public humiliation.
POST HYPNOTIC SUGGESTION(S) – Yes. Related to secretly wearing panties.
IN TRANCE GUIDED FANTASY – Yes.
ORIENTATION – Triggered to become bi-sexual.
WARNINGS – Might include suggestions to crave Miss Mary's trances and programming. Includes suggestions to become addicted to panties.
SAFETY NET – Yes. However, for best effect and peace of mind I strongly recommend you pre-train with the Dejavu Series.
PERSONAL NOTE (only visible to you)
You must
Log in / Sign up