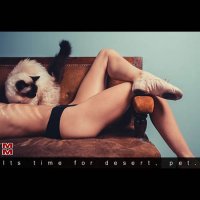 Audio

Tags:
OFFICIAL SYNOPSIS
This file will make you completely addicted to eating pussy.

45 minutes of pussy worship bliss.

Multi-layer, advanced FX, high end male submission programming.

THEMES – Pussy worship, oral addiction, amnesia, female authority, conditional chastity (an action of oral service must be performed in order to reach satisfying orgasm).
HUMILIATION – Mild to moderate.
POST HYPNOTIC SUGGESTION(S) – Yes. Crave to give oral service.
IN TRANCE GUIDED FANTASY – Intense oral fantasy.
ORIENTATION – Heterosexual (this file is designed for males who desire females)
WARNINGS – Might include suggestions to crave Miss Mary's trances and programming.
SAFETY NET – Yes. Trigger designed to be activated only when healthy. For best effect and peace of mind I strongly recommend you pre-train with the Dejavu Series.
PERSONAL NOTE (only visible to you)
You must
Log in / Sign up