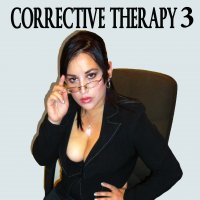 | | |
| --- | --- |
| | Audio No longer available for purchase |
OFFICIAL SYNOPSIS
The final part of your therapy with Doctor Zaida...

This amazing file includes the themes of submission, false memories, hypnotic amnesia and hypnotic loyalty.

Including: covert hypnosis, NLP, brainwashing, chants, dream/memory section, triggers, submliminals, amazing sound effects...

This is file is a must-buy; one of my best ever files. Remember to buy CT and CT2 and make sure you listen to them first!
PERSONAL NOTE (only visible to you)
You must
Log in / Sign up