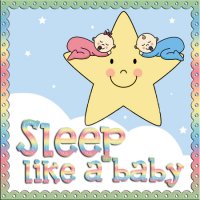 Sleep Like a Baby

by

Ember

Free Audio

Free

abdl

For Ladies

Tags:
OFFICIAL SYNOPSIS
Sleep Like a Baby – Adult Baby / Diaper Lover

This a sweet file, perfect for right before bedtime. Taking you down into trance, letting your little self free. Cuddling up for bed is a wonderful time to indulge your young self. To let go of all those adult thoughts and concerns. To be cherished and adored, young and innocent. To let yourself sleep like a baby. There is no awakener, so when the file is over you can drift happily as the music fades, falling into the world of sweet little dreams.
This file has two versions – one for boys and one for girls.

NOTE: This file is NON-EROTIC and NON-D/s. It also doesn't make reference to diapers, wetting or messing.
PERSONAL NOTE (only visible to you)
You must
Log in / Sign up