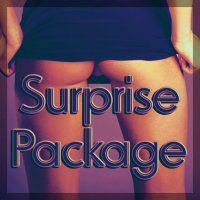 Surprise Package

by

Ember

Free Audio
OFFICIAL SYNOPSIS
CEI/Shemale Hypnosis

First, I'm going to take you down into a nice, deep trance… Where you are open, accepting, and feeling wonderful. Then I'm going to play. :)

This file has a more suggestive than harshly commanding tone, a sexy, seductive, irresistible spiral into compliance. Once you're there, you'll find it so easy to agree with me about everything. Hard and horny and eager to fall completely under my gentle control, you'll find yourself licking up your sticky precum, preparing to be a little cum-eating slut for me, and even putting on a sexy show for me with my gorgeous friend – and she has a surprise package for you. But don't worry, you'll know exactly what to do with it. I'll make sure of that.

By the end, you'll be oh-so-satisfied, a slut at peace, knowing and fully realizing the pleasure in obedience and surrendering to my desires no matter what.
PERSONAL NOTE (only visible to you)
You must
Log in / Sign up